From the road: What it is and what it isn't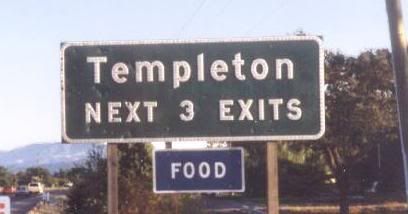 I'm posting from a Starbuck's in the rural, central coast town of Templeton, CA. In between sips of my
Venti Expresso Roast
, I came across this wonderful little nugget by Dr. J.I. Packer. He sums up the totality of easy-believism, Christianity and water, seeker friendly, emergent, and every other man centered and worthless fad diminishing the Gospel, in contrast to what the Gospel is and has been since the beginning.
Semper Reformanda!
It (the Gospel) was always and essentially a proclamation of divine sovereignty in mercy and judgment, a summons to bow down and worship the mighty Lord on whom man depends for all good, both in nature and in grace. Its center of reference was unambiguously God. But in the new gospel the center of reference is man. This is just to say that the old gospel was religious in a way that the new gospel is not. Whereas the chief aim of the old was to teach people to worship God, the concern of the new seems limited to making them feel better. The subject of the old gospel was God and his ways with men; the subject of the new is man and the help God gives him. There is a world of difference. The whole perspective and emphasis of gospel preaching has changed.

From this change of interest has sprung a change of content, for the new gospel has in effect reformulated the biblical message in the supposed interests of 'helpfulness'. Accordingly, the themes of man's natural inability to believe, of God's free election being the ultimate cause of salvation, and of Christ dying specifically for his sheep are not preached. These doctrines, it would be said, are not 'helpful'; they would drive sinners to despair, by suggesting to them that it is not in their own power to be saved through Christ. (The possibility that such despair might be salutary is not considered: it is taken for granted that it cannot be, because it is so shattering to our self-esteem.) However this may be (and we shall say more about it later), the result of these omissions is that part of the biblical gospel is now preached as if it were the whole of that gospel; and a half-truth masquerading as the whole truth becomes a complete untruth. (from the introduction to a 1958 reprint of John Owen's

The Death of Death in the Death of Christ

)
Category: Theoblogia
Read more!